In this period when space studies are on the agenda from time to time, it is inevitable for many countries to make long-term plans. While some of these countries publicly share their plans with the world simultaneously, some countries do not pass the information to the world press. Although Turkey has just begun to make new researches in space research, it shared its 10-point space plan with the press on February 9, 2021. In this study, every item announced by the President Recep Tayyip Erdogan is examined in detail.
 10 MISSION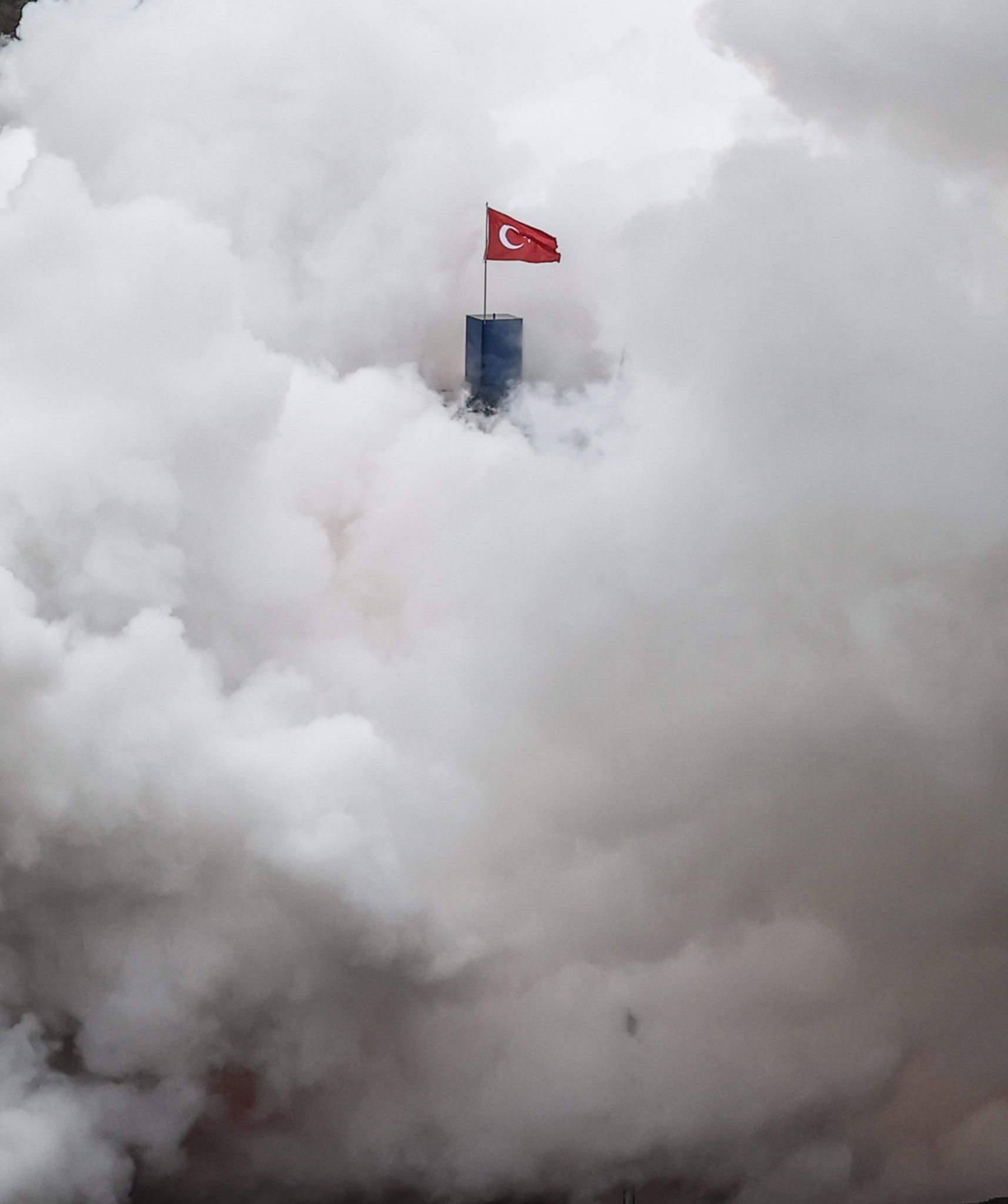 1. Moon Mission
The moon mission, which is the first item of the national space program, aims to make a hard impact on the moon on specified dates. It will be the result of the accomplishment of the other items in the program. The task is explained by separating it into two stages. In the first phase, the year 2023 was determined as the main time. On this date, launching will be carried out from the near-earth orbit, and the launching process will be carried out in international cooperation. In 2028, the second stage, the national rocket launch, will take place (Munyar, 2021).
There are different opinions about the achievability of this goal. According to the President of Turkey Space Agency, Serdar Hüseyin Yıldırım, 2023 is an ambitious history. If the goal were to ship a vehicle that was structured using national resources, it would be hard to do this on the determined date (BBC, 2021). However, as can be understood from the first stage, with the international cooperation, administrative and bureaucratic unity inside the country, strictly planned steps, and enough budget, it is not impossible.
The importance of sending vehicles to the moon has increased recently. One of the main reasons for this are that the space tourism plan and space mining will provide a great deal of capital for the countries (D.W., 2021). Although plans to start moon tourism have been made for many years, the determined date these plans will begin to implement has been determined as 2020-2025. Indeed, today many private organizations have determined the ticket prices of this journey. For example, while Blue Origin has set a price of about 200,000 dollars for a 6-man crew trip from West Texas to the moon, Virgin Galactic tickets cost 250,000 dollars (Royal Museums Greenwich, 2021). In addition to this, space mining today is seen as an increasingly developing sector in the world. Space mining has gained importance because there are much more minerals in asteroids than in the world. Moreover, these mines are more sustainable than those in the world. Most researchers think there will be a new gold race in space soon (D.W., 2020). As can be understood, it creates a new era in the global market. Therefore, the first article will be an important step to cooperate internationally and participate and benefit from this competition.
2. Centralization of Satellite Production and Domestic Satellite Development Program
Turkey is a country that has been closely involved with the production of satellites for many years. Satellites for observation, communication, meteorology, and scientific study are already available. However, since the companies producing satellites are independent of each other, it is planned to establish a new institution covering each institution to make the production more serial and harmonize each project. As mentioned by the Serdar Hüseyin Yıldırım, Turkey does not have enough technology to produce many systems. As a result of this, Parts of many structures, including parts of satellites, are imported from abroad (BBC, 2021). At this point, this plan is essential to ensure coordination within the country and to sign national studies.
3. Studies on Regional Positioning and Timing Systems
To understand this article's intended work, the concept of Global Navigation Satellite System (GNNS) systems should be explained. These systems provide global or regional areas with positioning, navigation, timing, and speed via special kinds of satellites (GPS.gov, 2020). In other words, these systems can provide countries with information of any shift or movement in the world. Today it continues to be used in phones, computers, and many other areas. They play an essential role, especially in military systems regarding information and sharing, viewing, and detecting military movement. Therefore, according to Prof. Dr. Muzaffer Kahveci, who studies map structures and systems, GNSS systems affect the sovereignty and, therefore, freedom of countries intrinsically (D.W., 2021). Furthermore, these systems are so useful that their data are used in a range of studies from mapping to natural source research, from disaster detecting to climate. Thus, a mistake can lead to many consequences in terms of people and states.
Since the 1990s, Turkey has been studying installing GPS stations (Aktuğ, et al., 2011). Yet, it receives the signals from the global GNNS system. There are four global GNSS systems around the world; GPS (U.S.), GLONASS (Russia), GALİLEO (E.U.), and BeiDou (China). Depart from this, QZSS (Japan), and IRNSS (Iran) are the regional system types in the world (Choudhary, 2019). When the country's sovereignty and freedom are considered in this framework, this aim has a key role in terms of information security.
4. Access to Space and "Spaceport."
This is a multi-tasking goal as it includes the launch process, the area for it, and finally, the launch vehicle. As can be understood from the research, Turkey will need international cooperation in this goal because it does not have yet the technology to make these aims without support. The authorities' aim is to get help from outside in launching the vehicle up to a certain distance and design the remaining task entirely within the country (BBC, 2020).
When the launching process is considered, there are many conditions. For example, population around the area or the equator's distance are the key measurements. However, Turkey does not satisfy the expectations due to its geographical position in the world. Also, some restrictions regulated by international law prevent the government from doing such activities inside the borders of Turkey (İmre, 2020). Consequently, since the beginning of space research in Turkey, other countries' space centers have been using. For example, Göktürk-2 was sent to outer space from China's space center, Jiuquan (Turkish Aerospace, 2017). With all that considered, for the 2023 Moon Mission, Turkey needs a foreign launch area. As it can be seen from the press release, the Administration of Turkey will act concerning regional dominancy and will be in touch with the countries with which they have regional cooperation. Kazakistan is one of the nations because, according to Turkey's administrators, Baykonur Base can be an advantage for us to use. Where it is the dominant political sense, and foreign policy wants to close the country to exhibit attitudes (TUA, 2019).
Another field covered by this goal is spacecraft. Judging by Turkey's statements about it, there will be no challenging problem in the process until the determined date in spacecraft designing and production (BBC, 2021). At the same time, its cost is thought to be affordable. Because the planned "hard-impact" project involves an intentional crash of the vehicle into the lunar surface, which means that there is no need to create an extra mechanism to turn the spacecraft to the world again (Munyar, 2021). However, recent aims should not only be taken into consideration because to build more advanced spacecraft, there should also be other programs in the longer term.
Many news has been told about Turkey's long-run plan about the space launch base in the foreign press. According to them, Turkey considers building this structure in Somali (Daily Sabah, 2021). However, when the political situation of that place is considered, this subject becomes more complicated. Bearing in mind the fact that Somali does not have a central administration and there is an influence of foreign powers in the country's politics. In addition to this, there is no unity and coordination among almost any institution in the country, especially in military institutions. Therefore, when we acknowledge the space base to be launched, it cannot be predicted how this place will provide political sustainability and how the reflections of this will appear on the international platform (Özkan, E. et al, 2021).
5. Researches on Space Air & 6. Observation and Tracking of Space Objects
Articles 5 and 6 complement each other. First of all, when it comes to space air referring to the extraterrestrial environment, it should be noted that a large amount of pollution and waste increase there. According to the researches, there are approximately 4.000 satellites in the satellite (Davey, 2017). Given the possibility of these satellites crashing into each other or hitting other objects, space pollution increases day by day. This pollution affects climate change regarding the increasing pollution in the air and the future colonization plans in terms of affecting the places where colonization can be. Therefore, countries and international bodies have been studying this subject to minimize its consequences. Eventually, Turkey can reach and keep scientific astrological information with observing and tracking these objects and planets. Finally, by doing so, it can make many attributions to the international researches on space exploration.
Another subject that should be discussed for this purpose is the air layers. The main reason for this, when GNNS systems are used, position time and velocity signals sent from satellites pass through the earth's ionosphere layers. This layer causes some distortion on the signs (Altuğ, et al., 2011). Considering that these data's importance are used for military purposes, to receive high-resolution photographs and signals that are more accurate, this layer must be studied and understood (BBC, 2021). Therefore, researches on space air can create an opportunity to understand this layer. In this manner, by determining this area's character, the money and source that will be used the vehicles can be saved.
7. Space Industry Ecosystem Development
There are many institutions and organizations currently engaged in research on space in Turkey. The main ones are TAI-TUSAŞ, ASELSAN, ROKETSAN, TÜRKSAT, and USET CENTER. However, although there is a competition between them, the collaboration and synchronizations are not sufficient for industrialization (Yılmaz, 2016). As a result of this, it aims to centralize all the available and active structures.
All this centralization and industrialization process is called clustering. In most of countries, specific industries have been clustering to create an industry. There are many advantages of this creation. For example, the design and separation of knowledge become more comfortable and practical. Furthermore, it creates competition between clusters, which affects productivity, innovation, and employment power (Eroğlu & Yalçın, 2013). On the other hand, institutional clustering should be organic instead of mechanic. This process requires a long-run plan and detailed calculations about the institution's organizations in competitive rates. What is more, to create a well-designed clustering of institutions, process should be reflected in the legal and financial arena (Özkan & Öner, 2021). With all that considered, to reach a sustainable space industry inside the borders, Turkey should make long-term programs that protect human and financial sources.
8. Space Technology Development Zone
It is one of the most ambiguous and most discussed articles. With this plan, it is aimed that to support space industry development and to establish a structure that will encourage international cooperation. Especially the geographic location of public institutions and universities in Turkey which support and conduct space researches, it is decided to establish a zone in Gölbaşı, Ankara, in cooperation with Middle East Technical University (TUA, 2021). There are no definite explanations about these studies' infrastructure and the institutional structure of the area to be built.
9. Space Awareness and Human Resource Development
Space awareness plays a vital role in making all the goals possible in today's world and in the future. The seed of this curiosity should be sown in early ages, and when children grow, they should find sufficient support to continue this feeling of awareness in their scientific research. As can be understood, this goal requires an evolution in many institutions in the country from education to finance, from politics to the law. As a Turkish researcher working in the NASA, Dr. Umut Yıldız, mentioned in his reportage, Turkey has nothing less than other countries, yet the concepts of employment and university seen as impartial (Yıldız, 2018). To have a bright future, Turkey should provide its people with reliable political, economic, and educational institutions that conduct consistent and sustainable policies.
Human Resource is one of the problematical concepts in the country. Inequality of opportunity, insufficient support, unreliable institutions, an economic structure that does not offer competitive opportunities, and many other things cause a brain drain among university students, experts, scientists. There is an ultimate requirement to change this situation in an acceptable way. Today, Turkey follows an open-door policy, and the Program of International Leading Researchers is one of its parts. With this program, researchers will have the opportunity to work within the academy or private sector and to form their own teams (TUBİTAK, 2019). It is an open-discussion subject whether these attempts are enough or not. However, institutional innovations should be provided as soon as possible, and incentive policies should be increased.
10. Turkish Astronaut and Science Mission
With this mission, it is planning that to send a Turkish astronaut to space. When the cost of sending human-crewed spacecraft, it is not though to do this mission with national vehicles and budget. On the other hand, many countries send their scientists to the European Space Agency Center by paying an amount of money. Therefore, it is not an impossible goal for Turkey in this framework.
CONCLUSION
Considering the history of space exploration and the point it has reached today, it is seen that the political strategy and the investment rates of countries in this area affect the sovereignty, prosperity, political power, and international position of countries. Therefore, turkey's failure to improve space research will lag behind the leading countries and lag behind the current policy, global market, and industry, affecting the country's position. Thus, Turkey should make long-term plans in this area and be more interested in detailed research. While advancing in space activities and doing the ten missions mentioned earlier, the government authorities should coordinate institutions. By doing so, Turkey can play determining role in international relations.
REFERENCES
Choudhary, M. (November 20, 2019). What are various GNSS systems?. Geospatial World. https://www.geospatialworld.net/blogs/what-are-the-various-gnss-systems/
Daily Sabah. (February 19, 2021). Turkey to build spaceport in Somalia as part of $1B space program. https://www.dailysabah.com/business/tech/turkey-to-build-spaceport-in-somalia-as-part-of-1b-space-program
Davey, M. (March 25, 2017). 'We've left junk everywhere': why space pollution could be humanity's next big problem. The Guardian. https://www.theguardian.com/science/2017/mar/26/weve-left-junk-everywhere-why-space-pollution-could-be-humanitys-next-big-problem
DW Planet A. (November 27, 2020). Asteroid Mining: How to mine in space instead of on earth. [Video]. YouTube. https://www.youtube.com/watch?v=CqhDuOSxTAk
Eroğlu, O. & Yalçın, A. (2013). Kümelenme ve rekabetçilik ilişkisi: kavramsal bir inceleme. Afyon Kocatepe University, FEAS Journal, 15(2).
Göksedef, E. (2021, February 12). The President of Turkish Space Agency Serdar Huseyin Yildirim has spoke to the BBC: 2023 Month date for an aggressive mission. BBC. https://www.bbc.com/turkce/haberler-turkiye-56046336
GPS.gov. (November 9, 2020). Official U.S. government information about the Global Positioning System (GPS) and related topics. https://www.gps.gov/systems/gnss/
Munyar, V. (2021, February 11). The way to justice on earth is through being strong in the sky. Dünya Gazette. https://www.dunya.com/kose-yazisi/yeryuzundeki-adaletin-yolu-gokyuzunde-guclu-var-olmaktan-geciyor/610542
Özkan, E. & Öner Ö. (February 23, 2021). Uzayın Ekonomisi: Huzur Fezada. [Video]. YouTube. https://www.youtube.com/watch?v=yIgQVAEwxKg&t=3816s
Royal Museums Greenwich. (2021). How much does a ticket to space cost?. https://www.rmg.co.uk/stories/blog/how-much-does-ticket-space-cost-future-space-tourism
Turkish Space Agency. (November 13, 2019). Türkiye ile Kazakistan "uzayda" anlaştı. https://www.tua.gov.tr/tr/haberler/turkiye-ile-kazakistan-uzayda-anlasti
Turkish Space Agency. (February 21, 2021). [Photo]
Turkish Space Agency. (April 10, 2021). [Photo]
Yıldız, U. (April 12, 2018). [interview]. https://umutayildiz.com/ileri-roportaj/
Yılmaz, M., et al. (2021, February 11). Turkey's 'National Space Program' was widely reported in the European press. Anadolu Agency. https://www.aa.com.tr/tr/dunya/turkiyenin-milli-uzay-programi-avrupa-basininda-genis-yer-buldu/2140869
Yılmaz, S. (2016). Space and Turkey. Open Journal of Political Science, 6, 323-337.
Erva GÖKBAŞ
Middle East Technical University, Political Science and Public Administration